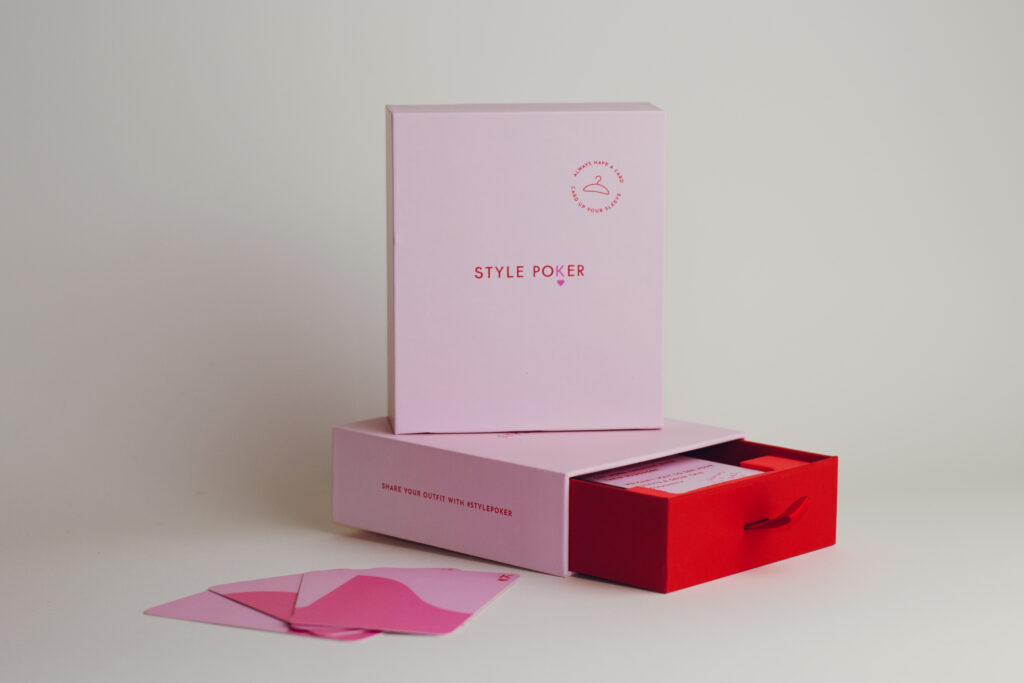 Creative Styling ideas to get more out of your wardrobe
Style Poker is a styling product made by women for women, hoping to
inject a sense of fun and community into our daily routines. The
deck of 52 cards holds bold styling secrets and suggestions from
Personal Stylist Jasmin Teichtmeister. With the variety of tips and
tricks in our pretty pink box, we invite you to shuffle up your
wardrobe and take more pride and joy in your morning styling routine.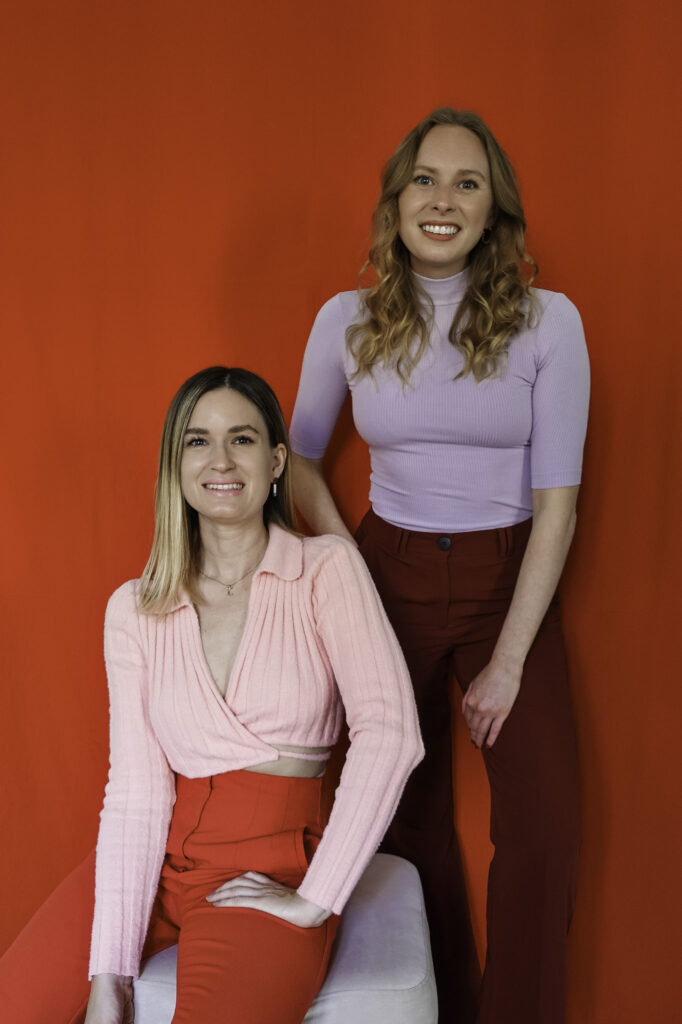 Even though we ran two very different businesses, after meeting in Barcelona, we instantly bonded when we realised our mission was exactly the same: TO MAKE WOMEN FEEL CONFIDENT & CREATIVE.

And this is exactly how you'll feel with Style Poker!
Jasmin Teichtmeister is the Personal Stylist, whos ideas are on the styling cards whereas Sarah Holmes is the female branding specialist, who brought the ideas to paper. Together both founders created an inspirational styling game, which makes you discover your wardrobe every time in a new way. By combining the cards with each other more than 200,000 unique outfits can be created with the Style Poker cards.
Do you have a wardrobe full of clothes, but the majority never get worn?
In our shopping addicted society, we wanted to gift women that extra special feeling that comes with wearing a new outfit, all whilst encouraging them to simply use what they already own.
Most of us buy way too many clothes, but we hope with the handy tool of Style Poker and the female led online community, women will be encourage to style their way out of the pressure to purchase new.
Style Poker will help you:
♥ Be more creative with the clothes you already own.
♥ Become more sustainable.
♥ Dust off the hidden treasures, you never wear.
♥ Make the most of your current wardrobe.
Visit our website, buy directly here.