What is Pur Style?
Pur Style was founded by Jasmin Teichtmeister in 2015. Pur Style is a Personal Shopping and Fashion Styling company offering tailored Personal Styling services and Personal Shopping for individuals, groups, companies and entrepreneurs.
If you feel like your wardrobe needs an overhaul or you are seeking help at shopping from a Personal Shopper – Pur Style is here to help.
As a certified Fashion Stylist from the London College of Style, Jasmin from Pur Style brings your wardrobe to the next level.
Personal Styling at home with Pur Style
Most of us know this feeling: A closet full of clothes, but still nothing to wear. Sometimes we feel overwhelmed by the amount of clothes we have, the chaos in our closet or we simply want to detox our current wardrobe selection. When booking a Personal Styling or Wardrobe Detox package we will not only detox your wardrobe, we will also create new outfits during your consultation. As a result you will receive a lookbook including a shopping list whith selected items based on your existing clothes and your newly defined style.
Your Personal Shopper
You already did your homework? In this case a Personal Shopping consultation is your best choice with Pur Style! We will have a consultation about the goal of your shopping trip – either in person or by phone beforehand. We will be only selecting clothes, which will enhance your personal style and in the longterm will save you money. A versatile wardrobe takes time and planning – to save you money and stress in the future.
Fashion Styling with Pur Style
In case you need a professional Fashion Stylist to help transporting your brand's image at photo sessions or in videos, Pur Style will bring you the matching designers and fashion brands. We will help to build your brand image with outstanding outfits or even transport your visual image through still-life stylings.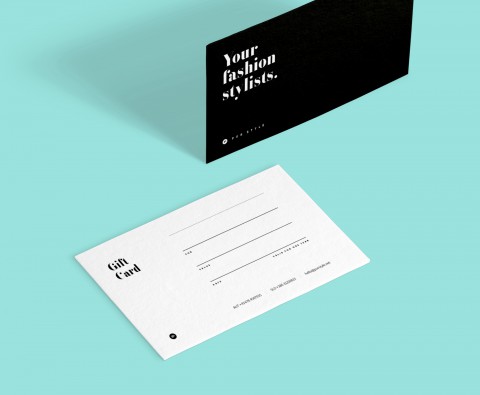 Styling voucher for 
your dearest
The Pur Style gift card is the perfect gift idea for your loved ones! Surprise your best friend, girlfriend or boyfriend with a voucher for their individual Pur Style eyperience – NOW! Choose between a Wardrobe Detox, a Personal Shopping tour in Vienna or Barcelona or a Personal Styling session at home! Prices range from 490 to 890 euros.
Order now