Meet your Personal Stylist Jasmin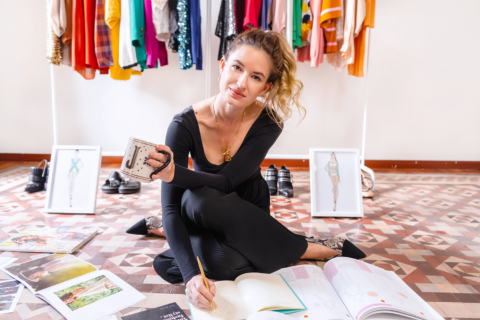 About Fashion Stylist Jasmin
My name is Jasmin Teichtmeister and I offer Personal Styling for men, women and the trans community. I am a certified Personal Stylist from the London College of Style. If you feel like changing your style or want to understand your body type better, I am here for you. If you need help in finding Petite or Plus-size fashion, we can go shopping together.  Pur Style was founded in 2015 after working in creative agencies for different fashion and design clients. With my company Pur Style I can finally work directly with individuals, who strive for good style, want to detox their wardrobe and bring their style to the next level.
Finding the perfect pair of jeans, an update of your business wardrobe or shopping trips to trending cities are part of Pur Style's special offers.
The work as a Personal Stylist includes defining your body type and creating colour palettes, which will bring your eyes to shine. Knowing your body type will help you for future shopping trips. Knowing how to combine your existing pieces will make your life much easier whilst saving time and money. You will become more sustainable with your clothes, just by knowing what looks good on you. Capsule Wardrobes become more popular every day. If you want to start one yourself, I am here to help you creating yours.
If you are an entrepreneur, advertising agency or brand who is looking for someone to transport a coherent brand image, Pur Style is the right choice. Fashion Styling and photo shoots are my daily business. You can book the whole Pur Style package including photography and styling for your fashion brand, personal branding project or advertising campaign.
Say hello