Every girl has a white tanktop in her wardrobe, and the way you are wearing it can define your style. PUR Style shows you two ways to wear a white tanktop which are defining your style.
Casual Style
If you want to look casual and sporty, choose a tanktop which is cut out at the shoulders widely. The ideal casual tanktop is loose and longer on the backside than in front. Wear a bandeau-bra underneath, combine wide pants to the shirt and let the shirt flatter your body.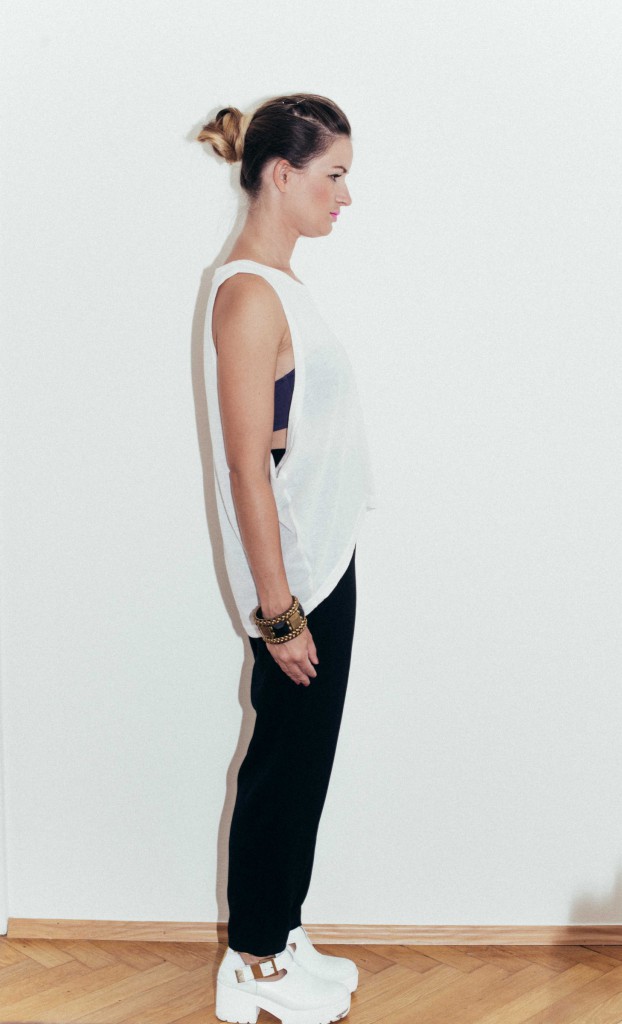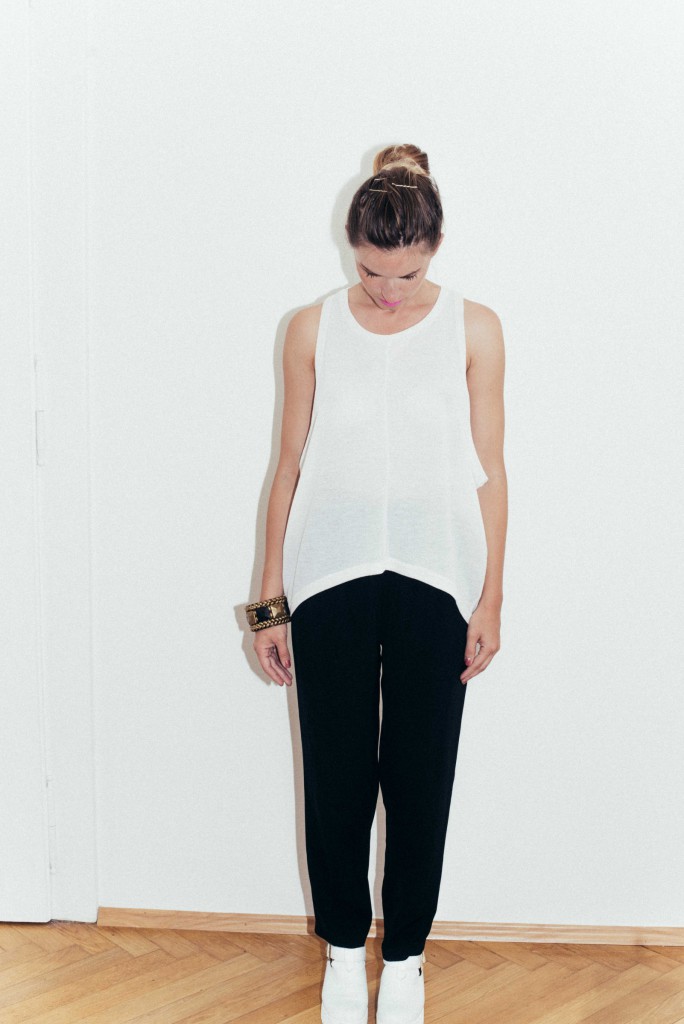 Hip (ster) Style
Show your waistline! Trap the tanktop in the front of your trousers and show your feminine side! This way of wearing the white tanktop makes your legs look longer and shows your feminine hips! If you are a pear shape, make sure you are wearing an eye-catching necklace or scarf to draw the attention to the top-half of your body.