You love to collect jewellery from your holidays and are a big fan of accessorizing your outfits? You are fed up with tangled necklaces and want to keep them close to your wardrobe, so you can pick different ones every day matching your outfit? Or maybe, you can't find the matching pair of gloves from last winter, because you put them somewhere and now one of them is lost in translation? Here are five tips, how to keep your accessories organized:
#1 Self-Adhensive hooks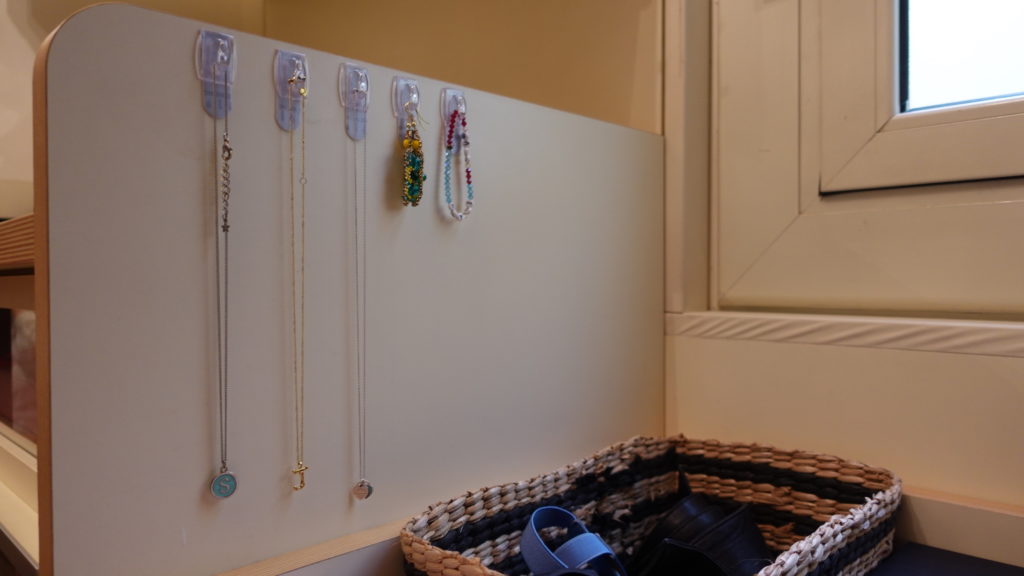 Self-adhensive hooks are a great tool to keep delicate necklaces apart and untangled. Stick them to a wall, where you are not moving too much stuff around, so they can't get stuck on other clothing items. These hooks cost around 6 euros and don't leave any marks on the surface, in case you decide to place them elsewhere.
#2 Acrylic jewellery boxes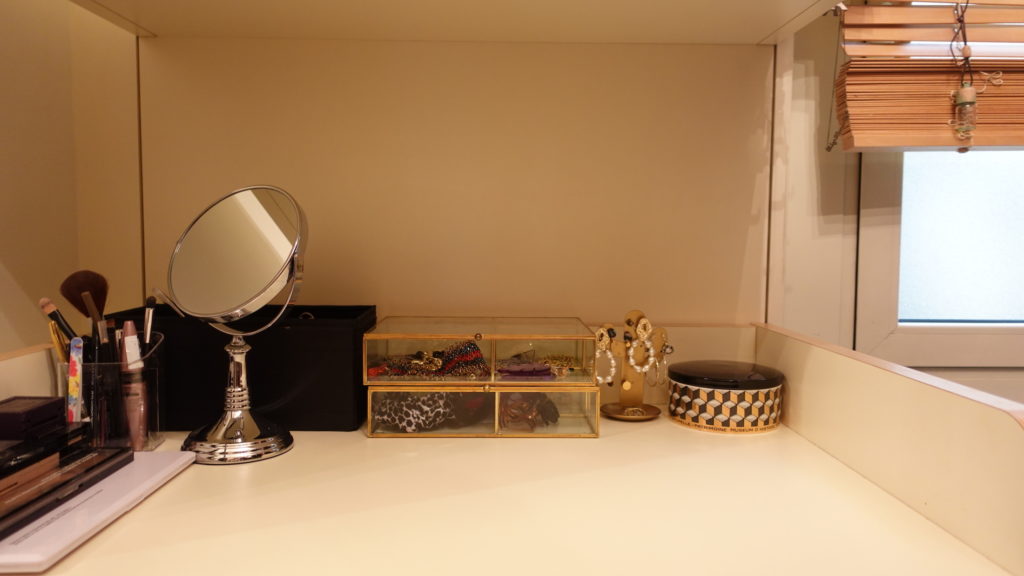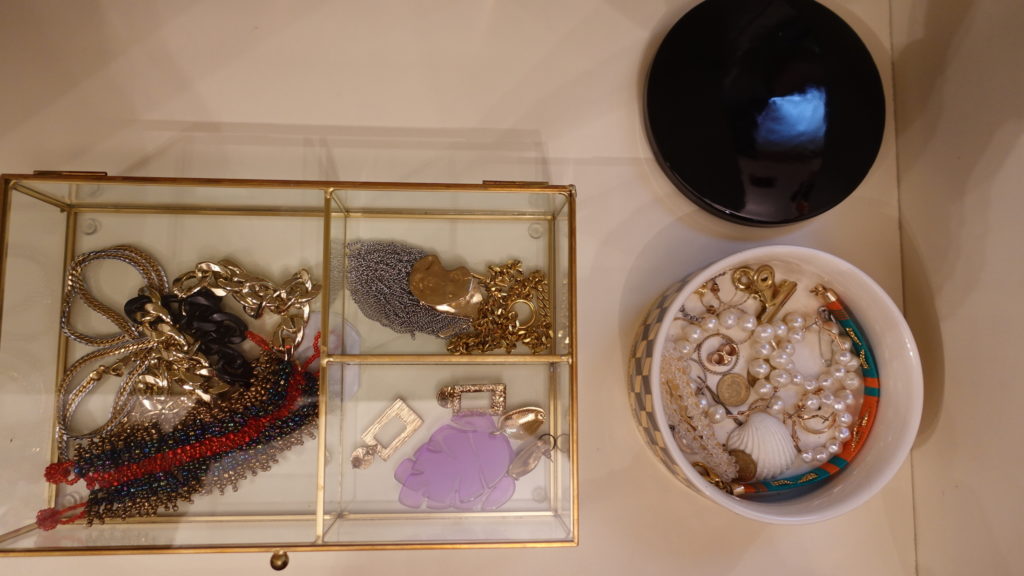 Inspired by "The Home Edit" I fell in love with acrylic boxes for jewellery. But I have to admit, I do care about the esthetic look of boxes in my open closet. That's why I was so happy to find this vintag-looking storage boxes at the JYSK store, the golden finish makes them very special looking. The best thing about them – they start at 7,99 Euros!
#3 Jewellery hangers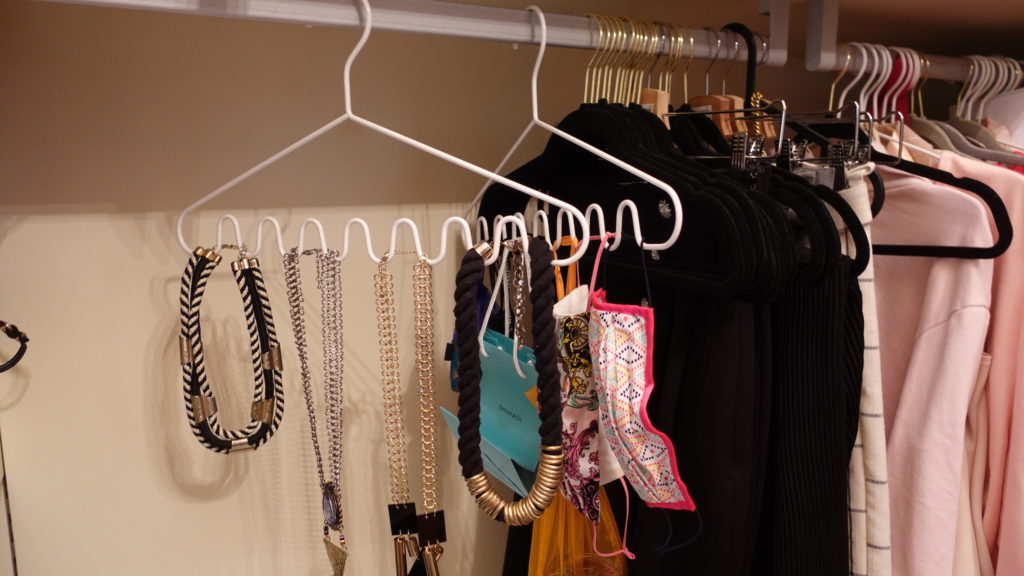 The multifunctional metal hangers by Ikea are a great idea to place masks and statement necklaces in your wardrobe. You can also put little jewellery bags on the, to keep your jewellery dust-free, and at the same time protect from light. They cost 4,99 Euros.
#4 Storage boxes for winter accessoires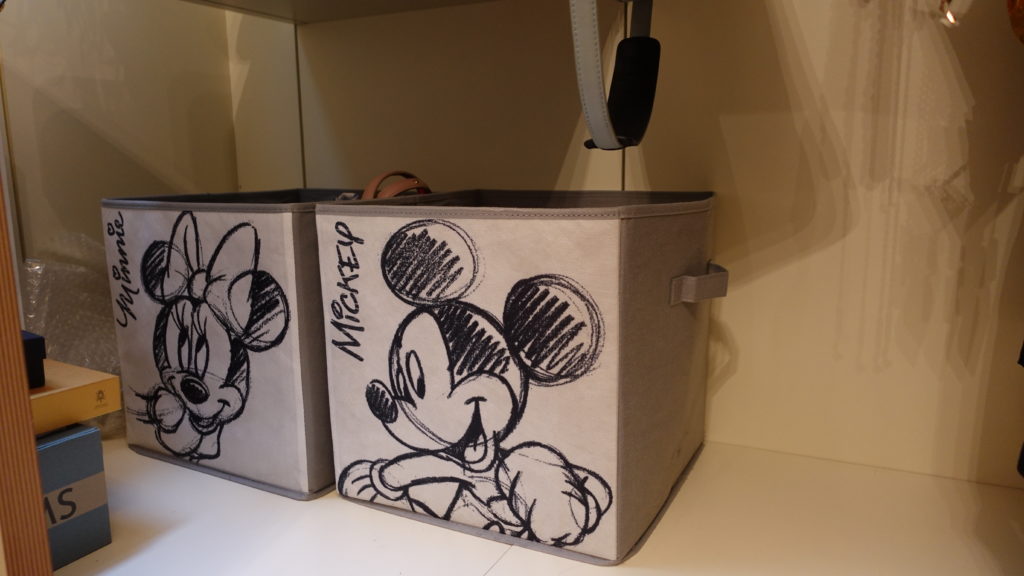 Nicely designed storage boxes for your knitwear, beanies, shawls and gloves are perfect for the winter season. I also like to keep some stylish wire baskets at the entrance, to place my scarfs and beanies immedately when I enter the house, so I don't need to walk all the way to my wardrobe, to sort them out. Found storage boxes for less than 5 Euros in diverse stores.
#5 Earring towers to keep them together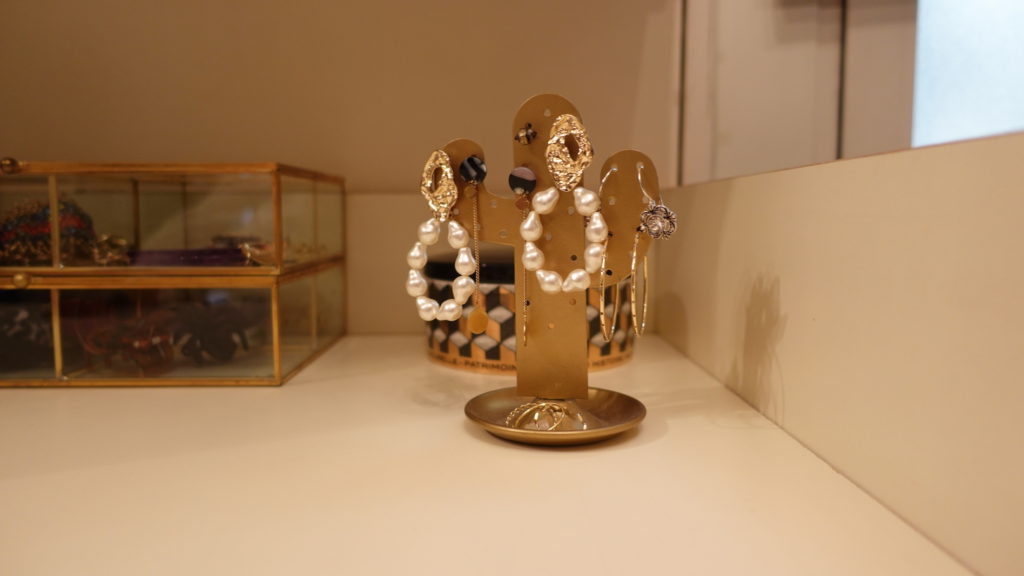 There are various options to keep your earrings and rings together – like this little cactus tower with holes. I love the idea, because it keeps pairs together, the clasps are fixed and there is nothing to worry, that the earrings will get tangled or lost. Put it anywhere near a mirror to finish your outfit with some accessoires. Prices can be very cheap, this one for example was only 3 Euros in a local store in Barcelona.
I hope, these little organizing ideas can help you with getting more organized inside your wardrobe, without spending tremendous amounts of money, to install a jewellery draw or system in your closet.
Follow me on Instagram for more wardrobe organizing ideas.