We are heading up to a strict 3 months lockdown here in Barcelona and are drowning in creative ideas, which we cannot produce in a typical manner.
That's why I teamed up with my friend Julia Malinowska, who is an amazing fashion photographer, for a FaceTime photoshoot to capture my own, personal and emotional phases of the lockdown situation in Spain. Being creative on your own, in my your house can be boring – but you can share your creativity with a FaceTime photoshoot! I really enjoyed working with Julia via FaceTime – posing in my own house and being connected through a camera with her felt really comfortable and I was more open to pose via FaceTime because I was still kind of on my own.
This week we were still in phase 0.5 – moving on next Monday to phase 1!
Dressing up and having nowhere to go?
Not a problem for me as a fashion stylist. I can finally wear all my high-heels without worrying, if they will hurt throughout the day, because I can take them off whenever I feel like it as I don't have to walk too far (my longest walk is from the balcony to the bedroom – 25 steps (I counted them, that's how bored I was).
You start to appreciate the different settings in your house – spending time on an armchair, sofa or in the kitchen is your new life – and the fridge is your best friend.
But let's start the FaceTime photo story now:
Phase 1 – Relax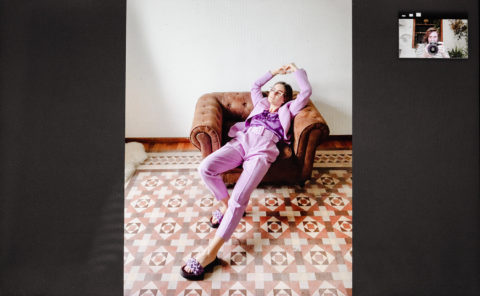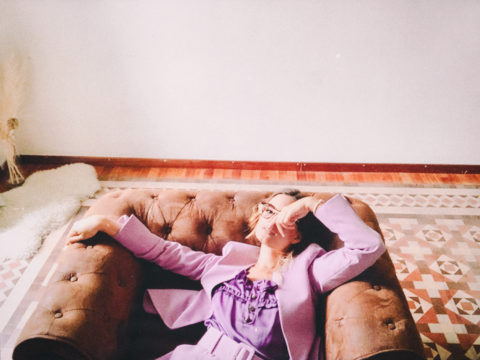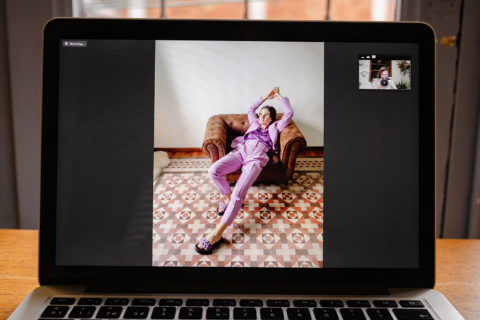 But after a while you get bored and move on to the next phase…
Phase 2 – The creative mind
To make use of your spare time you start thinking of creative ideas.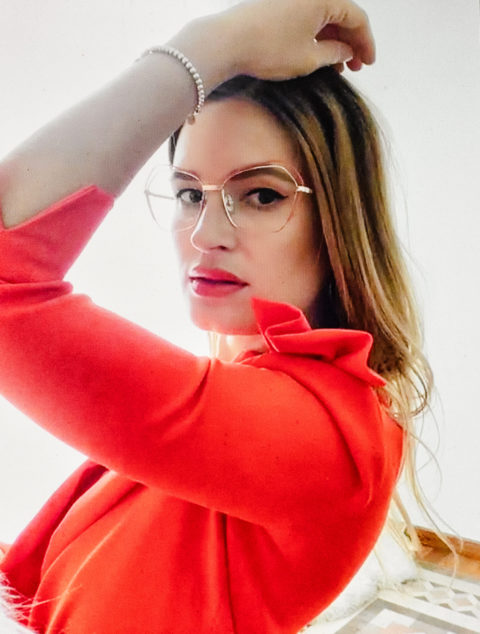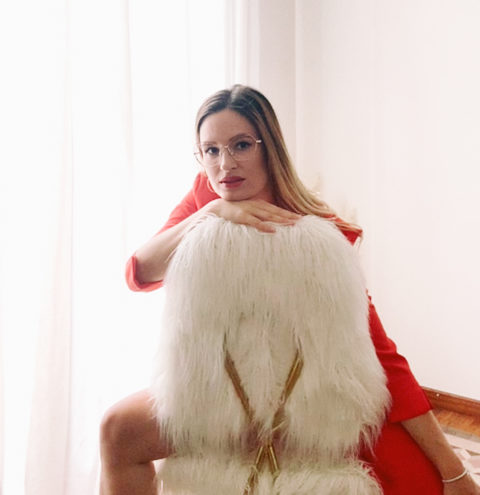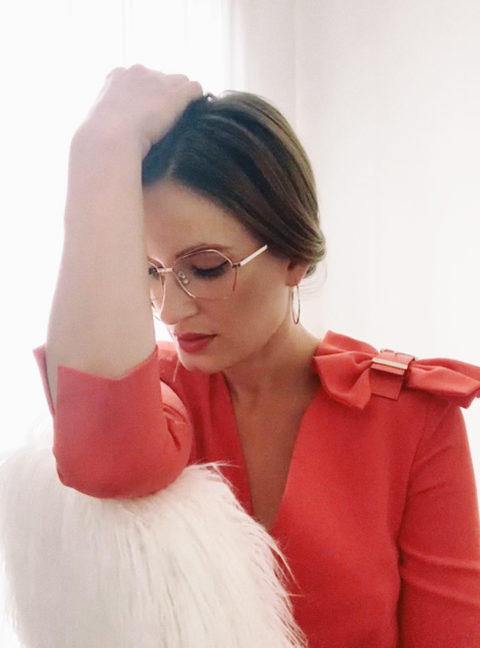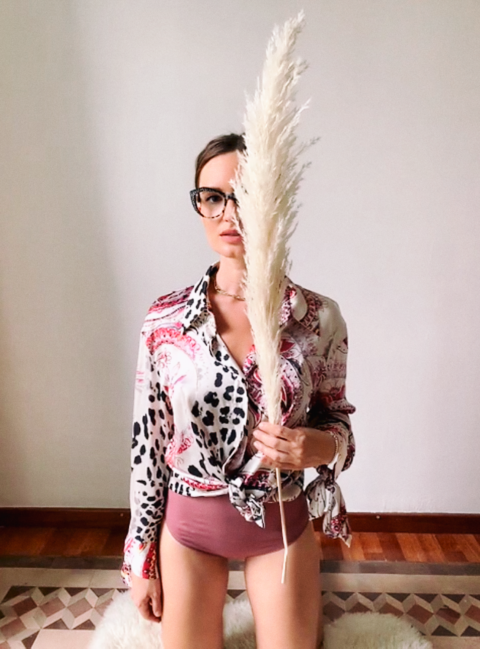 You start to find nice corners in your house, trying to see everything
from a new perspective and make use of the props you have got.
When you are done using all your creative imagination,
you get a bit frustrated and move on to…
Phase 3 – Comfort eating
The fridge becomes your new best friend.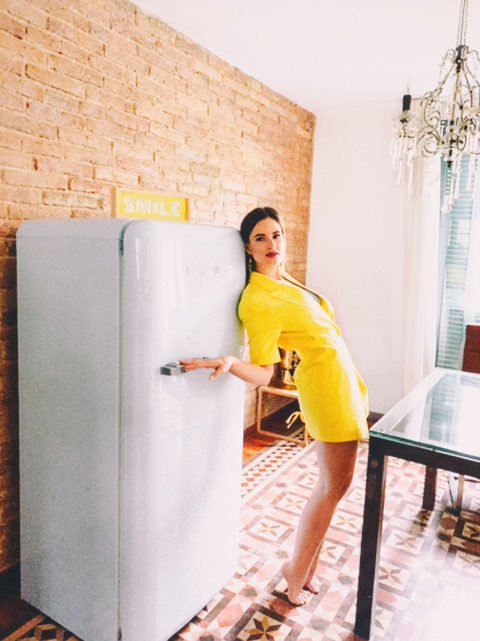 You don't want to waste the food you have, because you are tight of money.
So, you eat everything you can grab.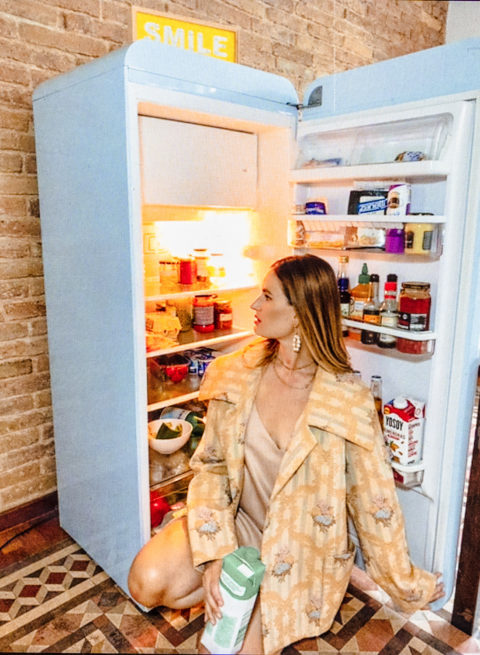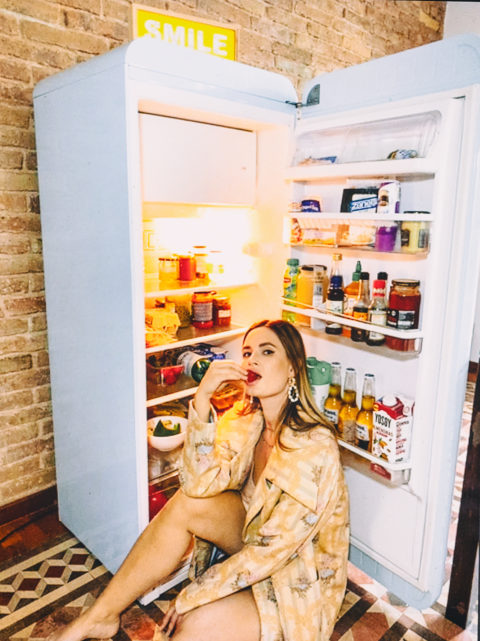 When you gained a few kilos you realize, even the comfort eating doesn't
make you happy or summer-body-ready for the lift of the lock-down.
So, you move back to…
Phase 4 – The perfect housewife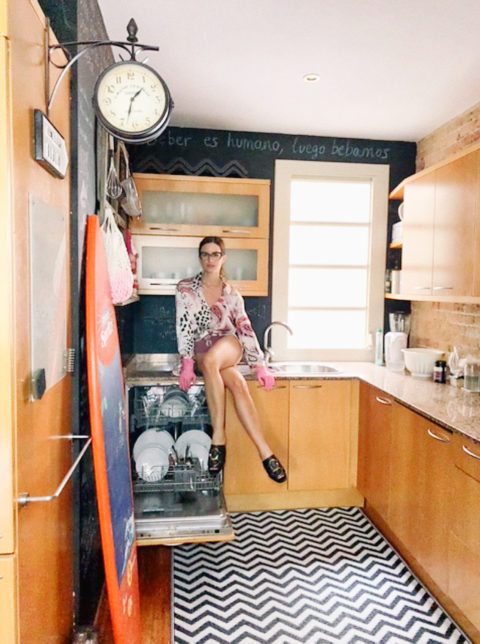 You are trying to make up for your comfort eating and find healthy
recipes to bring your mind and body back in balance.
Busy cleaning routines help you stay active and
suddenly you find yourself back in the 1960s.
I am sure a few women can relate to this phases, but I try to see the funny side of it 🙂
If you want to find out more about how to prepare video photoshoots over FaceTime, Zoom or Video-apps, check out Julia's blogpost.
Credits
Clothes armchair:
Lilac Suit: Zara
Sandals: Mulberry
Blouse: Vintage
Clothes fridge:
Yellow Dess: Escada
Jacket: Yanislaisi
Dress: Intimissimi
Clothes kitchen:
Blouse: Just Cavalli
Shorts: Uniqulo
Shoes: Donna Karan
Clothes chair:
Red dress: Elisabetta Franchi
Bracelet: Tiffanys
Eyewear: Lara D Eyewear
Photography & retouching:
Julia Malinowska
www.instagram.com/jul.malinowska