These are styling tips for body type O, the pretty apple! 🍏 If you're O, you might have slender legs and a fuller upper body, mostly with a feminine cleavage.
Finding out your body type is the key to great style. Once you know the styling rules for your body shape, you know how to break them as well – this makes styling and dressing fun! Knowing the styling "rules" for enhancing your figure doesn't mean you have to stick to them all the time, but it can help you to enhance your style FOREVER.
Want to know your body type? Take the test here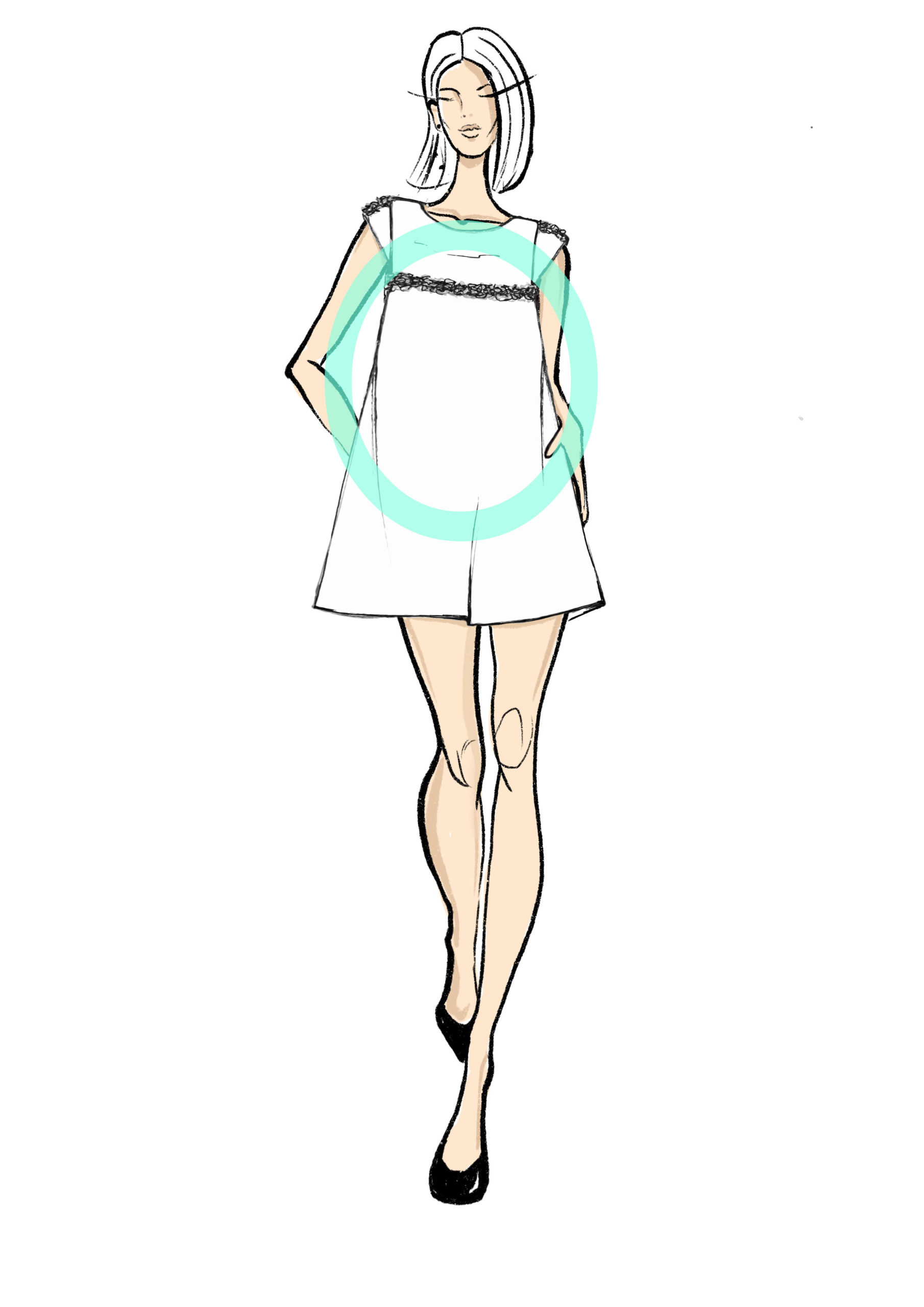 Body Type O Characteristics
The O stands for slender legs and a fuller upper body half, mostly with a feminine cleavage. With a few tricks, you will create a well proportioned sexy silhouette with attention to your great legs!
Fuller upper body compared to legs
Slender legs
Narrow hips
Wide waist or big bust
No defined waistline
Potential problem areas
If you're body type O, you might carry your weight around your waistline, and this could make it be undefined. You also might have a flat bottom and a big bust.
Styling Do's
Bottoms: Accentuate the legs by using bright colours and patterns. Wear mid waisted pants, cropped trousers and bootcut jeans. You can wear knee long A-line skirts, skirts with patterns and embroided hemlines.
Tops and jackets: Wear V-necklines and draped tops and blouses. Kimonos and long blazers will look great on you!
Dresses and accessories: Wear tunic and maxi dresses with a low neckline. Compliment your look by using statement necklaces and bold earrings.
Patterns and fabrics: Wear dark tops and bright bottoms. Use viscose and silk for tunics, bold patterns for bottoms and well woven fabrics.
Styling Don'ts, what to avoid
To create a perfect wardrobe and personal style according to your body type, you should skip some fashion trends. Fashion trends come and go every season, but good style lasts. You will of course find a few trends every season that can be great for your body type, but others can be reserved for other great shapes!
Bottoms: Avoid high waisted items such as high waisted skinny jeans. Don't wear dark coloured bottoms or tight pencil skirts.
Tops and jackets: Avoid turtle or high necks. Don't wear tight T-shirts, cropped boxy jackets, or bomber jackets.
Dresses and accessories: Avoid dresses with belts. Don't wear tight short dresses or bold waist belts. Try not to wear jersey dresses either.
Patterns and fabrics: Avoid horizontal stripped tops and try not to wear dark bottoms or plain coloured looks!