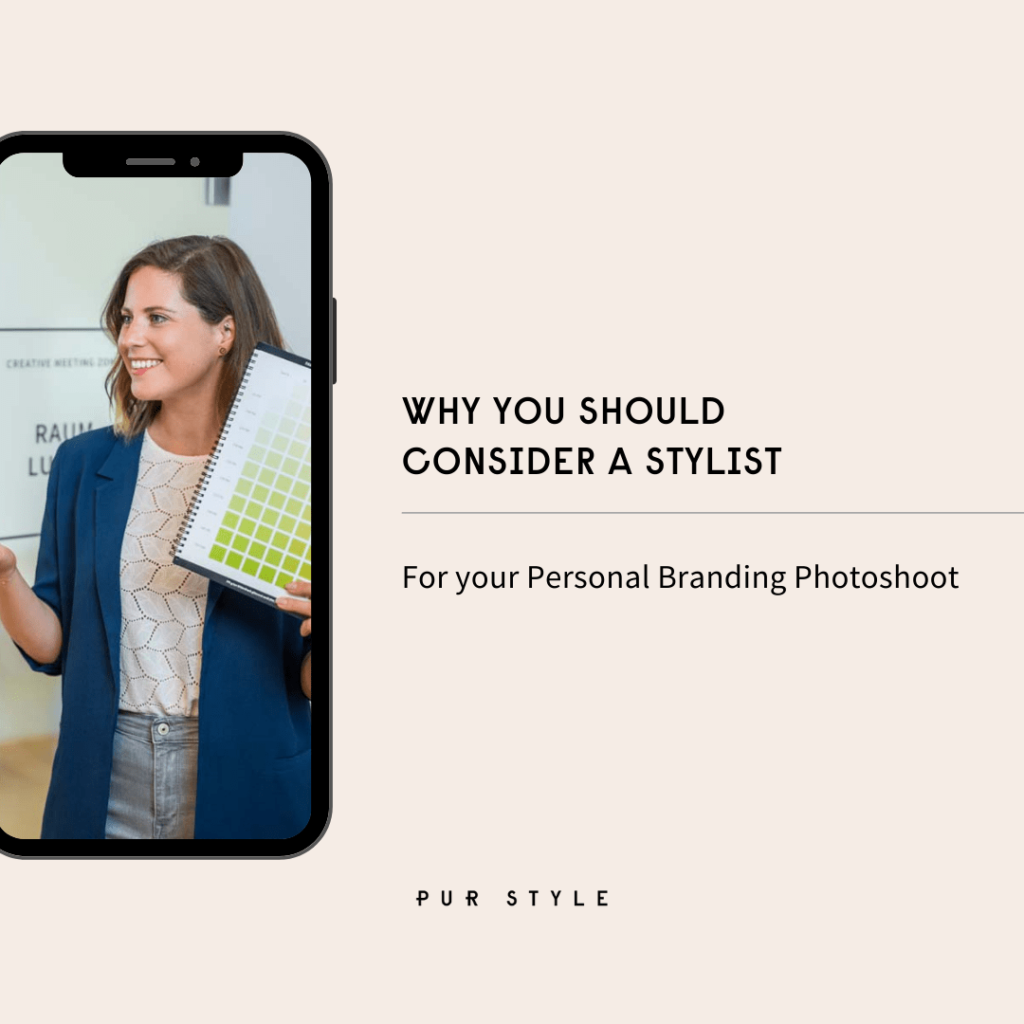 Here are 6 advantages for your branding photo session when working with a Personal Stylist! With Sonja from Greatvibes
You get outfits underlining your personality & matching your brand colours.
I love the way Jasmin works, it's very sustainable. We went through my closet together beforehand and due to the personal styling consultation I was able to create new outfit combinations! I didn't have to buy a lot for the photoshoot (Sonja)
The whole team profits from a detailed briefing & coherent colour scheme.
It helps the photographer to create a harmonious set design including background, outfits, props and poses.
You will feel confident in front of the camera, because you don't have to worry about your clothes. As you will be wearing flattering, camera-proof looks you just focus on your pose and smile 🙂
Due to Jasmin's styling consultation I am much faster now in the mornings choosing my business outfits (Sonja)
I felt super secure and confident during the photoshoot. I was wearing flattering outfits and didn't have to worry about my look.

Sonja from Greatvibes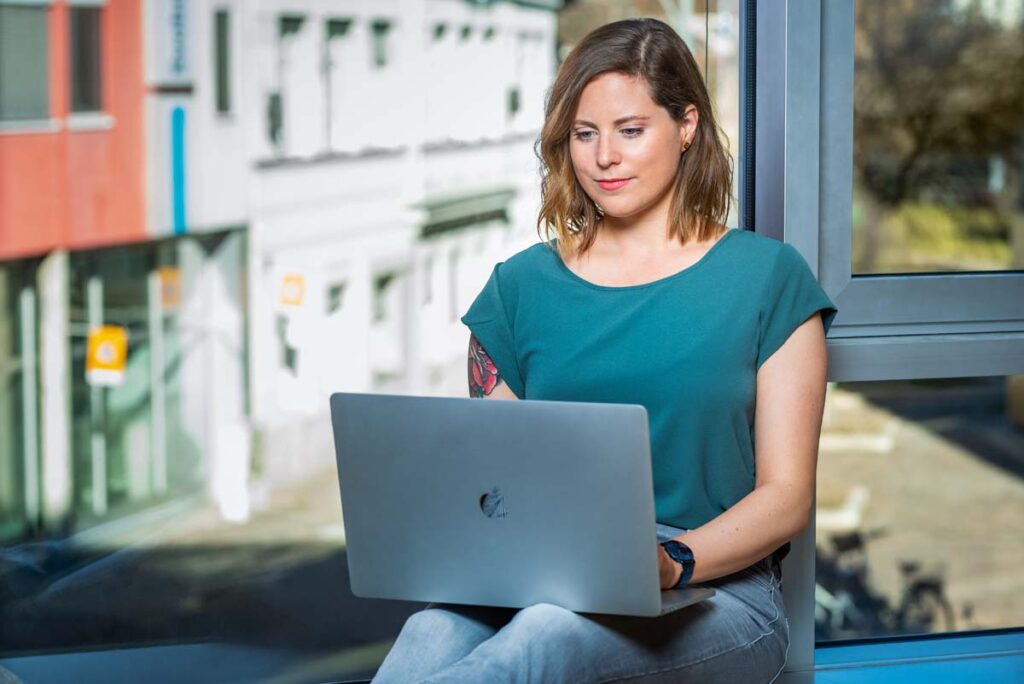 Personal branding consultations can be done online via Zoom meetings, so you don't even have to be in the same city!
Stylist Tip: Don't forget about the pose in the photo. The outfit has to look good in your pose!
No matter in which industry you are working in, a coherent online communication and web presence are an essential part of a successful company. With a well-elaborated marketing strategy and an appropriate, meaningful design, you address the right target group and attract the attention of potential employees and customers.

Sonja Schwaighofer.
Working with Sonja from Greatvibes for her branding photoshoot
I worked with Sonja Schwaighofer from GREATVIBES, and helped her with her branding photoshoot.
Sonja and I met in 2014 when we were both working for a big eyewear company in Austria. We were both dedicated to Marketing and Branding. Shortly after we decided to start our own businesses, with a similar background but in different areas of personal branding.
We had the meeting during lockdown when I was in the UK and Sonja in Austria. We made sure we had good light during the call so Sonja could show me colours, fabrics and all of her wardrobe. Afterwards, we created a PDF in which we matched the outfits with the photo, set design and poses!
Since October 2015, GREATVIBES has been supporting projects from Graz to Vienna and beyond. Sonja works with a cooperation network of experts from various disciplines of online marketing and web development in order to meet even the most unusual customer requirements in the best possible way. What is often difficult to imagine at the beginning is thereby realised. In close coordination with the client, the actual needs are identified and target group-oriented solutions are found.
"Our clients appreciate our creativity, reliability and uncomplicated implementation. Putting marketing in our hands saves them stress and time, allowing them to focus on their project business again," says Sonja Schwaighofer.
Contact me for a styling consultation!