These are styling tips for body type W, the amazing pear! 🍐If you are a pear body shape, you have narrow shoulders compared to hips, feminine curves and in general a smaller upper body compared to the lower body half.
Finding out your body type is the key to great style. Once you know the styling rules for your body shape, you know how to break them as well – this makes styling and dressing fun! Knowing the styling "rules" for enhancing your figure doesn't mean you have to stick to them all the time, but it can help you to enhance your style FOREVER.
Want to know your body type? Take the test here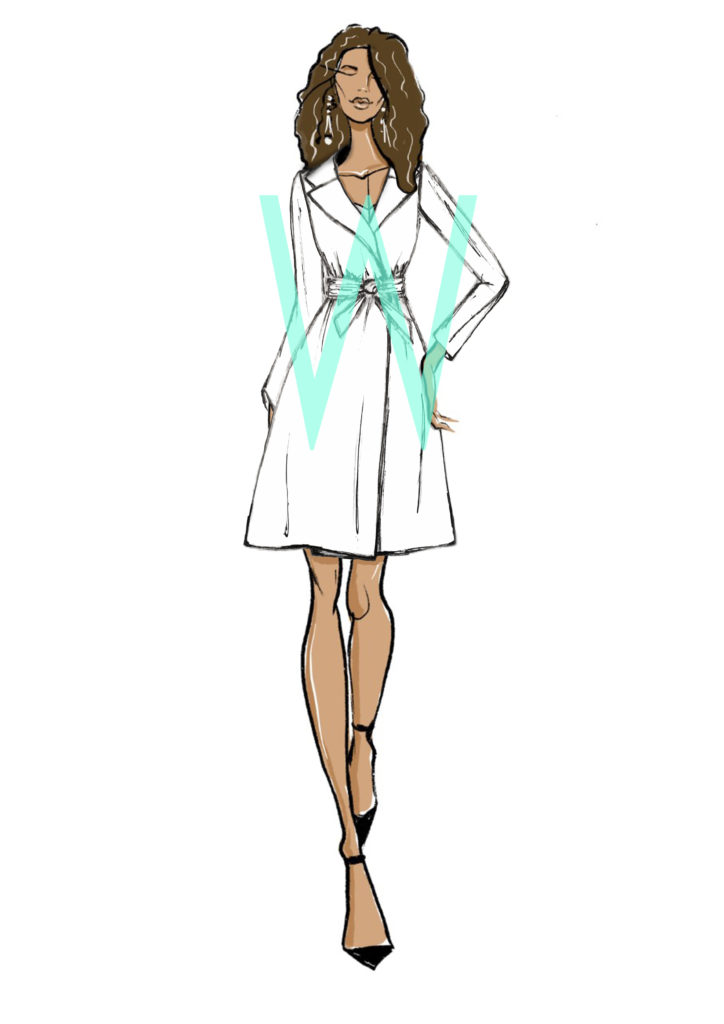 Body Type W Characteristics
The W symbolises the femininity of the curvy lower body of this body shape. The body type is widely known as the pear body shape or inverted triangle body shape.
Narrow shoulders compared to hips
Flat belly
Small waist
Feminine curves
The upper body is smaller compared to the lower body half
Potential problem areas
If you're body type W, you might have heavier legs or stronger calves; making your trouser size bigger than your top size.
Styling Do's for W
Bottoms: Accentuate your upper body by using bright colours and patterns at the top. Wear mid- to high-waisted pants, staight leg trousers and bootcuts. You can wear A-line skirts, pencil skirts with a high waist and dark coloured bottoms.
Tops and jackets: Wear patterned tops and puffy sleeves. Parkas and short tailored blazers will look great on you!
Dresses and accessories: Wear A-lines and dresses with a small belt. Compliment your look by using striking jewellery and big handbags. Boho dresses will also look great on you in summer, but don't forget the belt.
Patterns and fabrics: Wear shiny tops and dark bottoms. Wear horizontal stripes and embelished tops.
Styling Don'ts, what to avoid
To create a perfect wardrobe and personal style according to your body type, you should skip some fashion trends. Fashion trends come and go every season, but good style lasts. You will of course find a few trends every season that can be great for your body type, but others can be reserved for other great shapes!
Bottoms: Avoid baggy jeans and low rise cuts. Don't wear colourful bottoms or mini skirts in combination with dark coloured tops.
Tops and jackets: Avoid shapeless tops and boxy T-shirts. Don't wear dark tops with light bottoms or oversized jackets.
Dresses and accessories: Try to avoid empire cuts and shapeless dresses. Don't opt for hip belts or strappy heels that bring attention to the lower body half, depending which is problem area (hips or calves).
Patterns and fabrics: Avoid big pockets on bottoms and pleated skirts. Try not to wear embellished or patterned bottoms.
In general, if you are an inverted triangle body type you should try to focus on your upper body half – with bold, bright colours, striking jewellery, cool hairstyles and bold lips. Also handbags which end above your hips are great for you.