As an image consultant, I don't only work with individual clients, at Pur Style I also consult brands, companies, entrepreneurs, designers and all kinds of digital creators, who are visually present! 🤍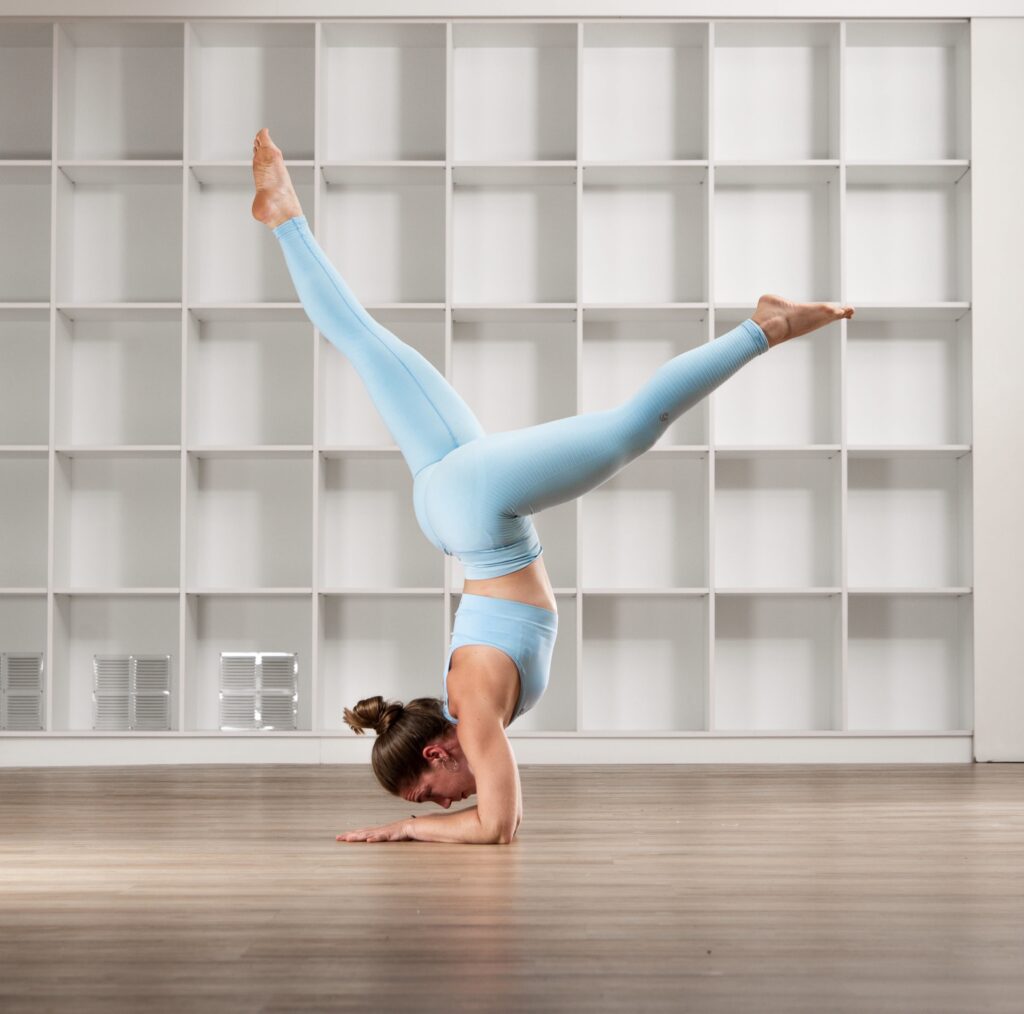 How a stylist can help you with visual branding! The team of Yoga Body Studio and I met through my client Lucas Rockwood, the founder of the Yoga platform and studio.
We started to work together for his Personal Styling and chose outfits for his job & business events, which also include yoga outfits. As the pandemic changed his business model drastically – from studio sessions to video sessions – he also needed a new image for his team of yoga teachers.
The team members have started working in front of the camera these last months, and sometimes use the studio, but also film at home. So a coherent look for their videos, advertising and social media platforms is crucial!
Transport your brand image through colours
The first step was to meet the team members and see the studio, identify their equipment and what was going to be used in the videos. Visual brand assets like logos, colours and fonts play an important role as well.
Based on the colours of equipment, background, logo and brand values we chose a coherent colour palette, which was to put the yoga lessons in a more professional light.
Colours transport different feelings and values – that's why it is so important to know beforehand what your brand values are. Yoga should be relaxing, grounding, spiritual and at the same time refreshing for your body and soul. That's why the colours blue, green and purple work so well combined!
Enhance the team members personality through individual outfits
The yoga teachers shall feel comfortable in their outfits and be excited to wear them in front of the camera. That's why it is so important to talk to everyone individually before choosing general outfits for a brand, which may not even be liked by the team members! I interviewed every teacher alone and asked about colour preferences, cuts, materials and also lengths of leggings, tops and so on. Not every colour looks great on everyone, that is why we had to select different colours for different teachers!
Create a visual brand identity
After all the preparation, we ordered sustainable yoga outfits and met a few times for fittings to see if the colours work together as a group, on the individuals themselves and most importantly on camera with background and equipment!
After all this, we are happy to show the new visual branding of the Yoga Body Studio and hope you like the look of it. ✨🤍
Photos by: Karolis Gadliauskas
Yoga Studio: YOGABODY
Founder: Lucas Rockwood